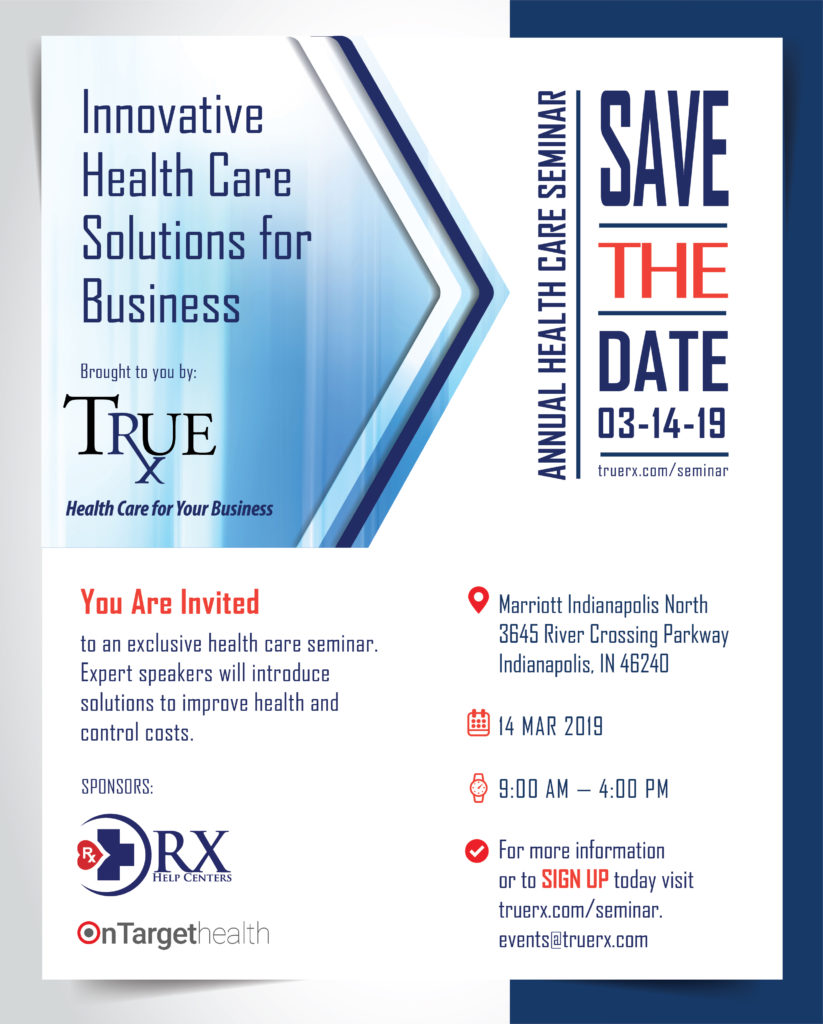 Speakers:
Eric Barker, RPh
True Rx, Regional Director of Pharmacy Services
Eric brings an extensive clinical pharmacy background to True Rx. With experience in long term care and hospital pharmacy leadership, Eric recognizes the need to have a PBM operate in a clinical, member-focused manner while providing exceptional value to employers. Eric's focus at True Rx is on program development, corporate wellness and business development. Eric believes that medication management is an invaluable tool for the overall health of an individual and he looks to partnerships with wellness programs to identify opportunities for health promotion. Eric is a graduate of the University Of Toledo College Of Pharmacy.
Ginny Crisp, PharmD, BCACP
Prescription Benefit Solutions-Owner
Dr. Ginny Crisp specializes in providing self-funded employer health plans with actionable insight into the prescription plan's benefit performance. She comes with more than 7 years of experience working with employers to identify cost-saving strategies while maintaining member access to clinically important drug therapies.
In her prior experiences, Dr. Crisp served as the Clinical Pharmacy Manager at UNC Health Care System and was directly responsible for the oversight of the health system's self-funded prescription benefit. During this time, she assisted the health plan with >$2M in annual prescription savings as well the implementation of clinical pharmacy services for the highest risk employee population. This clinical program resulted in a 40% reduction in per member per month prescription spend for enrolled members. She worked with the in-house pharmacy network to increase in-house utilization by implementing plan design changes which incented members to utilize these pharmacies. This program resulted in a 20% increased and sustained inhouse utilization.
Additionally, Dr. Crisp directed the Pharmacy Assistance Program which provided a pharmacy benefit to uninsured residents of North Carolina. In this role, she created a formulary, implemented a tiered structure which included both step therapy and prior authorization programs, and launched clinical programs of the highest utilizers. Her oversight of this program resulted in a 50% per member per month reduction.
Currently, Dr. Crisp works with self-funded employers across the country to understand their prescription benefit and implement changes which result in substantial cost-savings while minimizing member disruption.
Todd Foushee
Co-Founder & CEO, On Target Health
Todd has over 30 years of experience in health care and health insurance industry, serving in many management roles overseeing the actuarial, claims adjudication, data analytics and or health underwriting functions. Todd's experience includes administration of Wellness and Population Health programs, Commercial, Medicare, and Workers' Compensation plans at Anthem BCBS, CoreSource and Golden Rule Insurance Companies. He has also served as Director of Operations for a Benefits Consulting Agency and Vice President of Business Development at Quad Medical, an onsite primacy care clinic operator.
Todd holds a Bachelor of Science Degree from the University of Louisville, a MBA Certification from Somerset CPA Group, and recently completed the Babson College/Goldman Sachs' Scholars Program for Entrepreneurs.