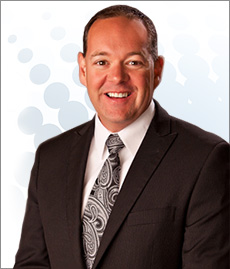 Eric Barker, RPh
True Rx, Vice President of Business Development
Eric brings an extensive clinical pharmacy background to True Rx. With experience in long term care and hospital pharmacy leadership, Eric recognizes the need to have a PBM operate in a clinical, member-focused manner while providing exceptional value to employers. Eric's focus at True Rx is on program development, corporate wellness and business development. Eric believes that medication management is an invaluable tool for the overall health of an individual and he looks to partnerships with wellness programs to identify opportunities for health promotion. Eric is a graduate of the University of Toledo College of Pharmacy.
---
Ginny Crisp, PharmD, BCACP
Prescription Benefit Solutions, Owner
Dr. Crisp works with self-funded employers across the country to understand their prescription benefit and implement changes which result in substantial cost-savings while minimizing member disruption. In her prior experiences, Dr. Crisp served as the Clinical Pharmacy Manager at UNC Health Care System and was directly responsible for the oversight of the health system's self-funded prescription benefit. She assisted the health plan with >$2M in annual prescription savings as well the implementation of clinical pharmacy services for the highest risk employee population resulting in a 40% reduction in PMPM Rx spend.
---
Todd Foushee
On Target Health, Co-Founder & CEO
Todd's 30+ years' experience in the healthcare industry gives him practical insight into how companies can best support employees in their journey to life-long wellness. He is constantly moved by the devotion he sees in others and how the dedication of just one person can positively impact the life of others. His motto – "Show up fully present in the  moment."
---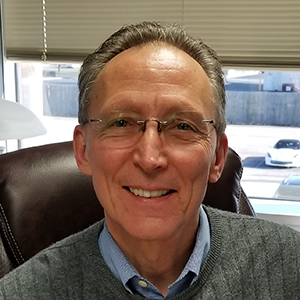 Gary Hinkle
Rx Help Centers, Director of Account Management
With more than 40 years of experience, Gary has been involved in individual and group health care
industry with expertise in managed care products and services to include medical, dental and vision
benefits. He is a Chartered Life Underwriter (CLU), Chartered Financial Consultant (ChFC), Certified
Employee Benefit Specialist (CEBS), Certified Health Consultant (CHC) and Registered Health
Underwriter (RHU). Gary is a native of Indianapolis, Indiana where he attended Indiana University –
Purdue University at Indianapolis (IUPUI) receiving his Bachelor of Science degree in Business
Administration & Management. He received his M.B.A. from Wesleyan University .
---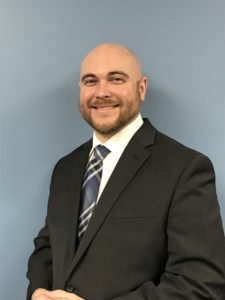 Jesse McDonald, PharmD
True Rx, Chief Operating Officer
Jesse brings a community pharmacy perspective to the PBM world. As a patient-centered community pharmacist, he knows the importance of medications in improving overall health. This experience gives him a passion for developing programs to allow employers to provide these medications to their employees at an affordable cost. Jesse is a graduate of Butler University College of Pharmacy.
---
Bill Stafford
Rx Help Centers, Principal and President & CEO
For more than 30 years, Bill has been involved in the financial services market focused primarily on
employee and executive benefits. Holding senior positions with major national healthcare insurance companies, he has also directed sales and marketing efforts of two large regional Third Party Administrators. Bill is a Chartered Life Underwriter (CLU), Chartered Financial Consultant (ChFC) and  certified Health Consultant (CHC). He is a native of Indianapolis, Indiana where he attended Indiana University – Purdue University at Indianapolis (IUPUI) as a business major. In addition, he received a Bachelor of Science degree in Human Resource Management from Friends University in Wichita, Kansas.
---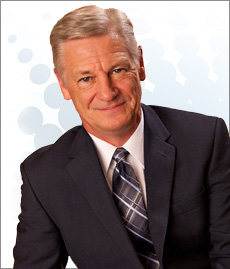 Mark Williams, RPh
True Rx, Chief Executive Officer
Mark is a fourth-generation pharmacist with nearly 30 years retail pharmacy experience. With his two brothers, he owns and operates Williams Brothers Health Care Pharmacy, a chain of independent pharmacies with more than 500 employees. As a business owner, he realized the downfalls of many Pharmacy Benefit Managers and developed a passion for providing true, transparent PBM partnerships. Mark brings decades of pharmacy expertise and a family heritage of outstanding customer service to True Rx, transforming the PBM model. Mark is a graduate of Purdue University Pharmacy School.
---
Daniel Wilson, PharmD, BCPS
True Rx, Director of Clinical Operations
Daniel graduated in 2014 from Purdue University College of Pharmacy and completed a residency with Indiana University Health Bloomington Hospital before becoming a Board Certified Pharmacotherapy Specialist. His diverse pharmacy practice experience in hospital, community, and ambulatory care settings brings a whole-system perspective to managed care. Daniel believes in health care that is both high quality and cost-effective.
---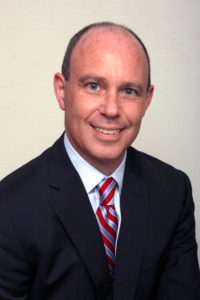 Jeffrey D. Zimon, Esq.
Zimon LLC, Founder
Jeff has almost 25 years of experience advising clients on all aspects of employee benefits, and benefits disputes and litigation. He guides his clients to achieve success by combining deep technical skill, consultative approach, and direct litigation background. A partner and Chair of the Employee Benefits and ERISA Litigation Group at a large regional 180 lawyer law firm, headquartered in Cleveland, Ohio, Jeff represents businesses in a broad range of industries and sizes from Fortune 500 to mid-market entities. Jeff is a frequent speaker at national and regional forums on various matters related to ERISA and employee benefits. He is honored to be recognized in Martindale-Hubbell (AV Rating), Chambers and Partners, Best Lawyers of America. Jeff is a Top 100 Ohio Super Lawyer.